Thank You For Over 20 Years!
The World's Largest Beverage Competition is FOR SALE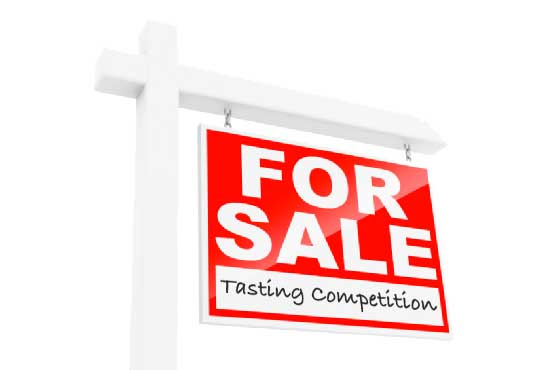 Primary Domain Names:
BeverageCompetition.com
SpiritsCompetition.com
WinesCompetition.com
BeerCompetition.com

Secondary Domain Names:
AleCompetition.com, BeersCompetition.com, BeveragesCompetition.com, CoffeeCompetition.com, InternationalBeveragesCompetition.com, JuiceCompetition.com, LiqueurCompetition.com, LiquorCompetition.com, SodaCompetition.com, SpiritCompetition.com, WorldBeerCompetition.com, WorldBeersCompetition.com, WorldBeverageCompetition.com, WorldSpiritCompetition.com, WorldSpiritsCompetition.com, WorldWineCompetition.com, WorldWinesCompetition.com, WorldCompetition.org, WorldCompetitions.org
Beverages from around the world participate in The World Beverage Competition for many reasons. Integrity, prestige, honor and success are words best used to describe the effect that Beverage Brands enjoy after receiving an award from this time-honored competition. The World Beverage Competition was founded on the premise that beverage products should be judged not by the strength of their marketing or the budget of their sales force, but rather on the quality and innovation of the product itself. The tradition continues as we have recently expanded the number of beverage categories to cover the full spectrum of products available in the world today. Beverage categories such as soft drinks, juices, bottled waters, energy drinks, coffee, tea, and sports drinks are represented in the competition. Alcohol beverages such as sprits, wine, and beer are each competing in their own competitions. Our competition has given Beverage brand owners spanning the globe the chance to compete on an even playing field.
All products submitted to the World Beverage Competition are taste tested by a panel of judges who…
…are industry professionals from 6 different continents; not celebrities, beverage retailers or public figures whom may show partiality towards a particular brand.

…are not announced to the public, as this leads to undue influence from brand owners and the media, which results in issues of credibility for the competition.

…do not see the packaging or know the brand name prior to documenting and submitting their tasting scorecards for the competition.
Behind closed doors, in a tasting room closed to brand participants and the public, this "double blind" taste test method is one that is most effective in providing honest opinions from the panel. The products are all brought to their optimum tasting temperature, thus assuring the panel the same sensation of taste that is received by the general populous.
The packaging event occurs after the tasting event process has been completed, which gives the highest level of control over the tasting panels' opinions during the tasting phase.
The World Beverage Competition is a member of the World Trade Organization and complies with all International law. With these safeguards in place, it is no wonder why the World Beverage Competition is accredited as the premier tasting event in the world of beverages, and why it is known as: "The Largest Beverage Competition in the World!"™
Find your category
H1 WATER - NATURAL SPRING
H10 WATER - FILTERED / ENHANCED
H20 WATER - INFUSED / FLAVORED
H30 WATER - OTHER WATER
C1 SODA
C2 SODA - DIET
C3 SODA - CAFFEINE FREE
C4 SODA - FRUIT FLAVORED
C5 SODA - FRUIT FLAVORED DIET
C6 ROOT BEER
C7 ROOT BEER – DIET
C10 SODA - OTHER
E1 ENERGY - CARBONATED
E2 ENERGY - CARBONATED - DIET
E3 ENERGY – NON-CARBONATED
E4 ENERGY – NON-CARBONATED DIET
E10 SPORTS - CARBONATED
E11 SPORTS - CARBONATED - DIET
E12 SPORTS - NON-CARBONATED
E13 SPORTS - NON-CARBONATED - DIET
J1 100% ORANGE JUICE
J2 ORANGE JUICE FROM CONCENTRATE
J3 100% ORANGE JUICE
J4 100% GRAPE JUICE
J5 GRAPE JUICE FROM CONCENTRATE
J6 100% GRAPE JUICE
J7 100% WHITE GRAPE JUICE"
J8 WHITE GRAPE JUICE FROM CONCENTRATE
J9 100% WHITE GRAPE JUICE
J10 100% RED GRAPEFRUIT JUICE
J11 RED GRAPEFRUIT JUICE FROM CONCENTRATE
J12 100% RED GRAPEFRUIT JUICE
J13 100% WHITE GRAPEFRUIT JUICE
J14 WHITE GRAPEFRUIT JUICE FROM CONCENTRATE
J15 100% WHITE GRAPEFRUIT JUICE
J31 100% TOMATO JUICE"
J32 TOMATO JUICE FROM CONCENTRATE
J33 100% TOMATO JUICE
J16 100% MANGO JUICE
J17 MANGO JUICE FROM CONCENTRATE
J18 100% MANGO JUICE
J19 100% CRANBERRY JUICE
J20 CRANBERRY JUICE FROM CONCENTRATE
J21 100% CRANBERRY JUICE
J22 100% APPLE JUICE
J23 APPLE JUICE FROM CONCENTRATE
J24 100% APPLE JUICE
J25 100% GUAVA JUICE
J26 GUAVA JUICE FROM CONCENTRATE
J27 100% GUAVA JUICE
J28 100% COCONUT JUICE
J29 COCONUT JUICE FROM CONCENTRATE
J30 100% COCONUT JUICE
J34 100% OTHER JUICE
J35 OTHER JUICE FROM CONCENTRATE
J36 100% OTHER JUICE
J100 JUICE BLEND 100% JUICE
J101 JUICE BLEND100% JUICE
J102 JUICE BLEND - FLAVORED
P1 POWDERED DRINK - FRUIT
P2 POWDERED DRINK – DIET
P3 POWDERED DRINK – CHOCOLATE
P4 POWDERED DRINK – OTHER
P10 POWDERED DRINK – CHILDREN
D1 DIET SHAKE CHOCOLATE
D2 DIET SHAKE VANILLA
D3 DIET SHAKE FRUIT
D4 DIET SHAKE OTHER
D10 SUPPLEMENT DRINK
D11 SUPPLEMENT DRINK FRUIT
D12 SUPPLEMENT DRINK OTHER
K1 COFFEE – READY TO DRINK
K2 COFFEE – READY TO DRINK - DECAFFEINATED
K3 COFFEE – READY TO DRINK - FLAVORED / INFUSED
K4 COFFEE – READY TO DRINK - ORGANIC
K10 COFFEE BEANS
K11 COFFEE BEANS – DECAFFEINATED
K12 COFFEE BEANS – FLAVORED / INFUSED
K20 COFFEE GROUND
K21 COFFEE GROUND – DECAFFEINATED
K22 COFFEE GROUND – FLAVORED / INFUSED
K30 COFFEE POWDERED
K31 COFFEE POWDERED – DECAFFEINATED
K32 COFFEE POWDERED – FLAVORED / INFUSED
K40 COFFEE ETHNIC
K41 COFFEE ETHNIC – DECAFFEINATED
K50 OTHER COFFEE
T1 TEA - READY TO DRINK
T2 TEA - READY TO DRINK – DIET / DECAFFEINATED
T3 TEA - READY TO DRINK – FLAVORED / INFUSED
T4 TEA - READY TO DRINK – GREEN
T5 TEA - READY TO DRINK – ORGANIC
T6 TEA - READY TO DRINK – ENERGY
W1 White Wine - ALSACE
W2 White Wine - BORDEAUX BLANC
W3 White Wine - CHARDONNAY
W4 White Wine - CHABLIS
W5 White Wine - CHASSELAS
W6 White Wine - DRY
W7 White Wine - FRENCH BURGUNDY
W8 White Wine - FRIULI
W9 White Wine - GEWURZTRAMINER
W10 White Wine - GREEK
W11 White Wine - ITALIAN
W12 White Wine - KOSHU
W13 White Wine - LOIRE
W14 White Wine - MEDIUM
W15 White Wine - NEW WINE STYLE
W16 White Wine - PORTUGUESE
W17 White Wine - RIESLING
W18 White Wine - SEMILLON
W19 White Wine - SAUVIGNON BLANC
W20 White Wine - VIOGNIER
W21 White Wine - VELTLINER
W22 White Wine - SAKÉ
W25 White Wine - OTHER WHITE WINE
W26 White Wine - BAIJIU
W27 White Wine - SOJU
W40 Red Wine - BEAUJOLAIS
W41 Red Wine - BORDEAUX
W42 Red Wine - BURGUNDY
W43 Red Wine - CABERNET SAUVIGNON
W44 Red Wine - CABERNET FRANC
W45 Red Wine - CARMENERE
W46 Red Wine - GRENACHE
W47 Red Wine - GREEK
W48 Red Wine - ITALIAN (OTHER)
W49 Red Wine - MALBEC
W50 Red Wine - MERITAGE (CABERNET/MERLOT)
W51 Red Wine - MID & SOUTH WEST FRANCE
W52 Red Wine - MERLOT
W53 Red Wine - NAVARRA
W54 Red Wine - NEW WINE STYLES
W55 Red Wine - PENEDES
W56 Red Wine - PIEDMONTE
W57 Red Wine - PINOT NOIR
W58 Red Wine - PORTUGUESE
W59 Red Wine - PINOTAGE
W60 Red Wine - RHONE
W61 Red Wine - RIOJA
W62 Red Wine - SPANISH
W63 Red Wine - SPICY RED BLENDS
W64 Red Wine - SYRAH
W65 Red Wine - SHIRAZ
W66 Red Wine - TOSCANA
W67 Red Wine - VENETO
W68 Red Wine - ZINFANDEL
W69 Red Wine - CHIANTI
W70 Red Wine - OTHER RED WINE
W80 Rose Wine - DRY ROSE
W81 Rose Wine - FRENCH ROSE
W82 Rose Wine - MEDIUM ROSE
W85 Rose Wine - OTHER ROSE WINE
W90 Dessert Wine - WBOTRYTIS-AFFECTED WHITES
W91 Dessert Wine - OTHER NON-BOTRYTIS, NON-FORTIFIED SWEET WINES
W92 Dessert Wine - FRENCH SWEET WHITE WINES
W93 Dessert Wine - ICEWINE/EISWEIN
W94 Dessert Wine - SWEET MUSCATS (NON-FORTIFIED EXCLUDING LOW ALCOHOL)
W95 Dessert Wine - FRUIT WINE
W100 Dessert Wine - OTHER DESERT WINE
S100 WHITE SPIRITS - VODKA
S101 WHITE SPIRITS - FLAVORED VODKA
S110 WHITE SPIRITS - AQUAVIT
S120 WHITE SPIRITS - GIN
S121 WHITE SPIRITS - FLAVORED GIN
S130 WHITE SPIRITS - WHITE RUM
S131 WHITE SPIRITS - GOLD RUM
S132 WHITE SPIRITS - DARK RUM
S133 WHITE SPIRITS - FLAVORED RUM
S134 WHITE SPIRITS - EXTRA-AGED RUM
S140 WHITE SPIRITS - CACHAÇA
S150 WHITE SPIRITS - SILVER (UN-AGED) TEQUILA
S151 WHITE SPIRITS - GOLD (UN-AGED) TEQUILA
S152 WHITE SPIRITS - REPOSADO TEQUILA
S153 WHITE SPIRITS - AÑEJO TEQUILA
S154 WHITE SPIRITS - MIXTO TEQUILA
S155 WHITE SPIRITS - BLANCO 100% AGAVE TEQUILA
S156 WHITE SPIRITS - REPOSADO 100% AGAVE TEQUILA
S170 WHITE SPIRITS - OTHER WHITE SPIRITS
S200 BROWN SPIRITS - STRAIGHT BOURBON
S201 BROWN SPIRITS - SMALL BATCH BOURBON 10 YRS. & YOUNGER
S202 BROWN SPIRITS - SMALL BATCH BOURBON 11 YRS. & OLDER
S210 BROWN SPIRITS - SINGLE BARREL AMERICAN WHISKEY 10 YRS. & YOUNGER
S211 BROWN SPIRITS - SINGLE BARREL AMERICAN WHISKEY 11 YRS. & OLDER
S212 BROWN SPIRITS - TENNESSEE WHISKEY
S213 BROWN SPIRITS - AMERICAN STRAIGHT RYE WHISKEY
S214 BROWN SPIRITS - AMERICAN BLENDED WHISKEY
S220 BROWN SPIRITS - CANADIAN WHISKY
S230 BROWN SPIRITS - BLENDED IRISH WHISKEY
S231 BROWN SPIRITS - SINGLE MALT IRISH WHISKEY
S240 BROWN SPIRITS - OTHER WHISKEY
S250 SCOTCH WHISKY - BLENDED SCOTCH (SEE RULE #1)
S251 SCOTCH WHISKY - DISTILLERS' SINGLE MALT SCOTCH (SEE RULES #1 & #2)
S252 SCOTCH WHISKY - INDEPENDENT MERCHANT SINGLE MALT (SEE RULES #1 & #2)
S253 SCOTCH WHISKY - VATTED MALT SCOTCH WHISKY
S255 SCOTCH WHISKY - OTHER SCOTCH WHISKY
S260 BRANDIES - COGNAC VS/THREE STAR OR EQUIVALENT
S261 BRANDIES - COGNAC VSOP OR EQUIVALENT
S262 BRANDIES - COGNAC XO OR EQUIVALENT
S263 BRANDIES - COGNAC EXTRA AGED
S270 BRANDIES - ARMAGNAC VS OR EQUIVALENT
S271 BRANDIES - ARMAGNAC VSOP OR EQUIVALENT
S272 BRANDIES - ARMAGNAC XO OR EQUIVALENT
S273 BRANDIES - ARMAGNAC VINTAGE - POST 1980
S274 BRANDIES - ARMAGNAC VINTAGE - PRE 1980
S280 BRANDIES - CALVADOS VS, VSOP, OR XO
S281 BRANDIES - CALVADOS VINTAGE
S290 BRANDIES - APPLE BRANDY
S291 BRANDIES - ALAMBIC BRANDY
S292 BRANDIES - FRENCH GRAPE BRANDY
S293 BRANDIES - AMERICAN GRAPE BRANDY
S294 BRANDIES - SPANISH GRAPE BRANDY & BRANDY DE JEREZ
S295 BRANDIES - ITALIAN GRAPE BRANDY
S300 BRANDIES - GRAPPA
S310 BRANDIES - MARC
S320 BRANDIES - PISCO
S330 BRANDIES - EAU-DE-VIE
S340 BRANDIES - FRUIT BRANDY OTHER THAN GRAPE BRANDY
S350 BRANDIES - OUZO
S360 BRANDIES - OTHER BRANDIES
S370 BRANDIES - BRANDY BASED PRODUCTS
S380 LIQUEURS AND OTHERS - FRUIT LIQUEURS
S381 LIQUEURS AND OTHERS - HERBAL/BOTANICALS LIQUEURS
S382 LIQUEURS AND OTHERS - COFFEE LIQUEURS
S383 LIQUEURS AND OTHERS - NUT LIQUEURS
S384 LIQUEURS AND OTHERS - CREAM/DAIRY LIQUEURS
S385 LIQUEURS AND OTHERS - OTHER LIQUEURS
S390 LIQUEURS AND OTHERS - SCHNAPPS
S400 LIQUEURS AND OTHERS - PASTIS
S410 LIQUEURS AND OTHERS - APÉRTIFS
S420 LIQUEURS AND OTHERS - PRE-MIXED COCKTAILS OF A MAXIMUM OF 25% ABV
S421 LIQUEURS AND OTHERS - PRE-MIXED COCKTAILS OF A MINIMUM OF 25% ABV
S422 LIQUEURS AND OTHERS - READY TO DRINK/ MALT BEVERAGES
S430 LIQUEURS AND OTHERS - OTHER LIQUEURS
S500 OTHER SPIRITS
B1 BEER - ALE
B2 BEER - ALE – LIGHT
B3 BEER - PILSNER
B4 BEER - PILSNER – LIGHT
B5 BEER - LAGER
B6 BEER - LAGER – LIGHT
B7 BEER - STOUT
B8 BEER - AMBER
B9 BEER - AMBER – LIGHT
B10 BEER - DOUBLE (1)
B11 BEER - WHITE (2)
B12 BEER - WHEAT BEER
B13 BEER - WHEAT BEER – LIGHT
B15 BEER – INFUSED / FLAVORED
B20 CIDER - CIDER
B21 CIDER - CIDER – LIGHT
B30 CIDER - OTHER BEER
B40 MALT BEVERAGE (MALTERNATIVES) - MALT BEVERAGE CLEAR